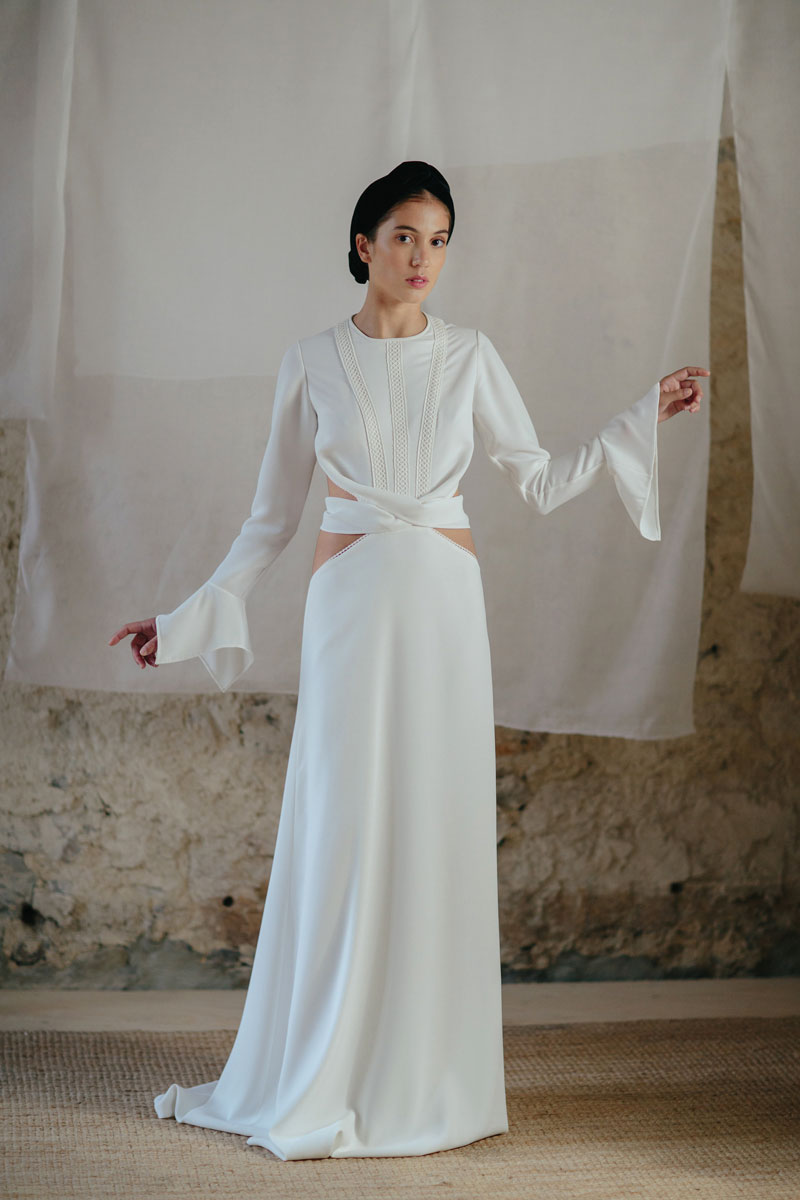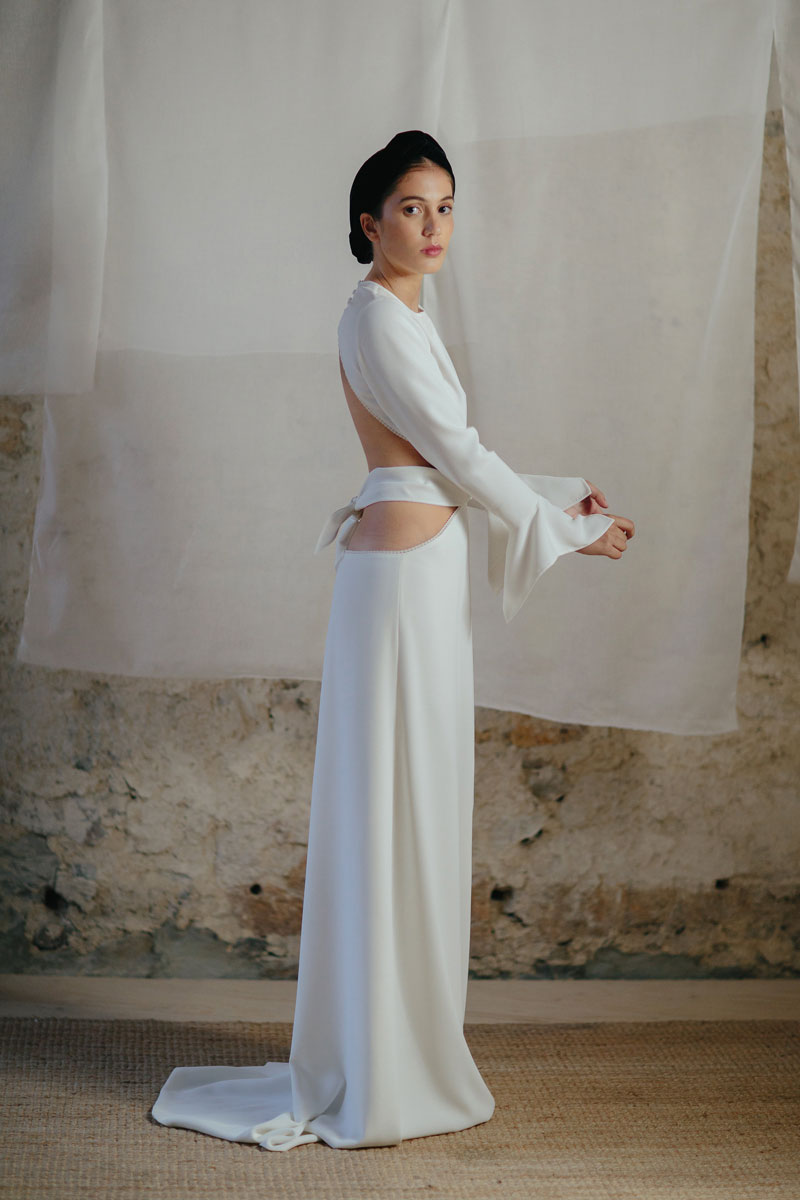 DESCRIPTION
White crepe dress with lace appliqués.
Long and narrow sleeve, with handkerchief shaped cuff.
Box neck and open back.
Bold body with a distinctive pattern which wraps the waist and closes with a knot behind.
Skirt cut to the bias with a short train.
Fluid silhouette.
For contemporary brides.
COLOURS
White with ivory.
Cream with cream.
DETAILS
White crepe cotton and silk blend.
53% silk, 47% cotton.
Calais lace and lace appliqués, in 100% ivory cotton on the body.
Satin lining: 100% viscose.
Buttons as per the tone and fabric of the dress.
Rear closure with buttons and lacing at the waist.
Dry cleaning.
MADE IN SPAIN.
ENVIOS Y DEVOLUCIONES
Recibirá su vestido entre 3 y 4 meses después de realizar su pedido.
Los trajes de novia están hechos por encargo en nuestro Atelier con el máximo cuidado. Por esta razón, la opción de devolución no está disponible. Le guiaremos en todo momento a través de su experiencia en Pilar Bande para ayudarle a tomar las medidas de la manera correcta y elegir la talla más conveniente.
Su pedido será enviado a través de Seur, en un plazo de 2 a 3 días hábiles en España y de 3 a 5 días en el resto de Europa.
Su traje se enviará colgado en percha, protegido con una funda de algodón 100% (donde posteriormente podrá guardar su vestido) en una caja de 1,60 cm de alto.
Los artículos requieren un depósito del 50% en el momento de realizar el pedido. El saldo restante se pagará en el momento previo de realizar el envío.